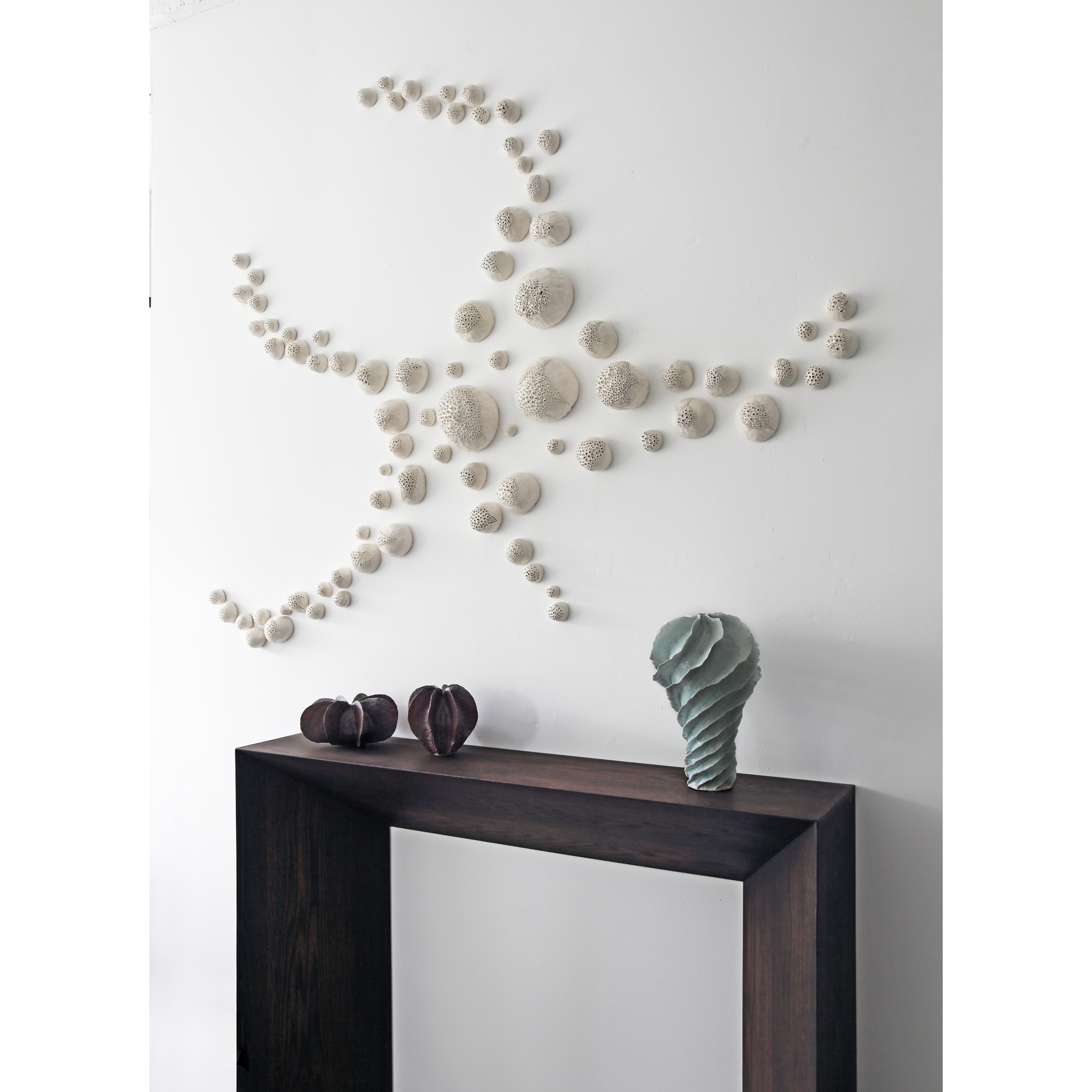 Starfish

Artist: Stacy Cushman
Inventory #: Cushman93
Dimensions: Arrangement as pictured 80 Elements 1" - 6" Diameter, 64" W x 58" H. Installation Dimensions and Arrangement Variable.
Medium: Handbuilt Porcelain Barnacle Bubbles with Perforated Design and Clear Glaze
Available Now
Commissions: Custom Glazes, Finishes and Dimensions Available. All work is handmade with natural variation.
Please contact us for details.